We are carrying out continuous improvement activities in all departments in order to the business skills and management level.
  Manufacturing and technical department is the vanguard of the improving and upgrading activities. Technical department pays much attention to the simplifying the working procedures in order to reduce the production cost.
  For example, some bolt was originally designed to process in 10 steps, which makes the production cost higher and production time is longer. After renewing the working procedures, using multi station cold forging to replace 5 steps, finally reaches the client requirements and ensure the production output.
  IE Project I: Optimizing Some Bolt Processing
  Before: Cold forging and edge cutting→ CNC tapering → Surface chamfering →Rod chamfering, central hole drilling →Drilling →Dephosphorization, heat treatment →Grinding →Threading →Plating →Package
  After: Cold forging →Dephosphorization, heat treatment →Threading →Plating →Package
  The manufacturing department has been improved the processing through optimizing the transition between the machine and receiving boxes so as to decrease the unnecessary loss.

  IE Project II: Optimizing the detail to avoid the quality defects
  In 2007, the equipment department added a conveyor belt between the feeding port and receiving box so as to reduce the failing distance and avoid the thread bump.
  IE Project III: Automation Production of Coating Thread Sealant
  In 2016, before IE, the thread sealant of the oil plug was filled manually, now the equipment department modified the sealant filling machine for this type of products.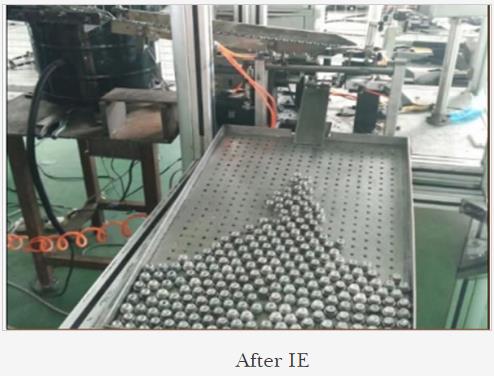 With the efforts of technical department and equipment department, we have awarded 2 certificate of Patent of Invention, 11 certificates of Patent for Utility Model, and 21 certificates of Patent of New Designing. For example, we reasonably changed the customer's drawings, which increased the function of the parts and control the cost in a more economic level. We applied a patent for this innovation.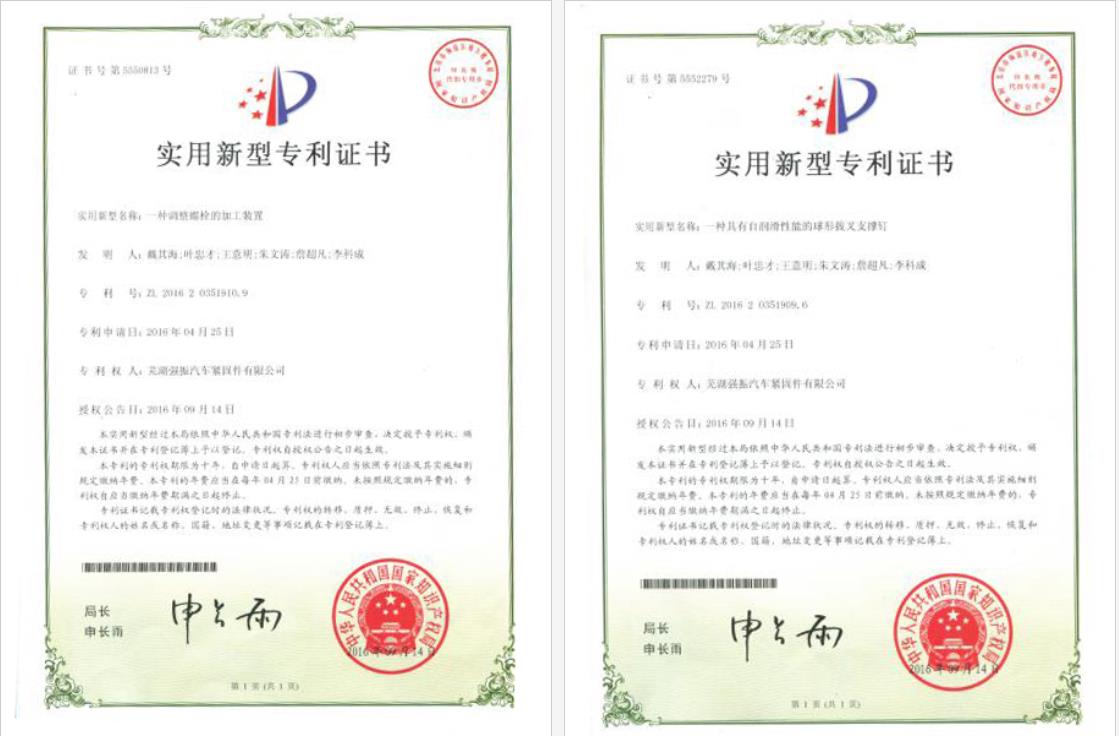 Our sales department and other administrative department have been thinking about how to improve our work, and the level of serving our customers. Our slogan is we just want to do it better, all our effort is to provide you with better products and services. Each month we will hold an IE meeting to discuss the projects we can improve them in a better level.